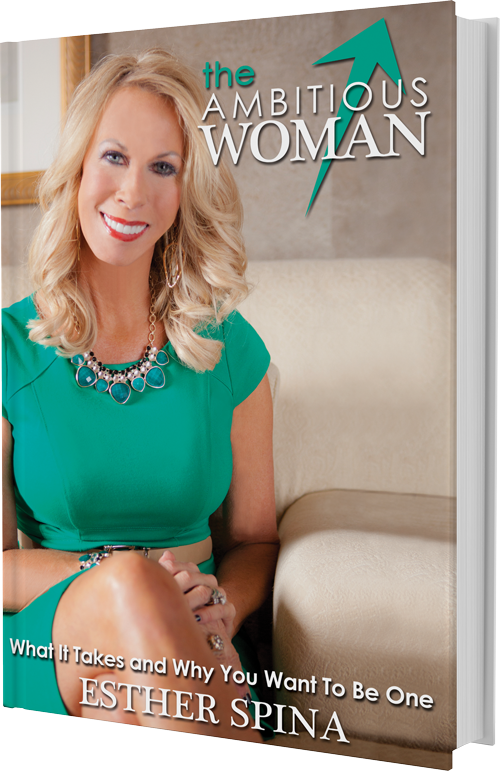 Get your first chapter of
The Ambitious Woman
for free!
Get your first chapter of
The Ambitious Woman
for free!
Get your first chapter of
The Ambitious Woman
for free!
About Esther
Esther Spina is the Ambitious Woman. She is a California girl who's love of the beach and shoes makes her fun, relaxed, and relatable. She is a fun, smart, and talented entrepreneur dedicated to teaching other women how to become ambitious themselves. While making a name for herself in several male-dominated industries – Esther began to recognize the need for women to partner together and train up one another in order to be successful.
She put that idea into action by creating the Ambitious Women network and is now an author, speaker, and mentor to women in the network marketing and direct sales profession. Esther held the first Ambitious Women Conference in 2008 and it has blossomed into a must attend event taking place in two locations every year.
In 2013 Esther became an author with the release of her Amazon best-seller, The Ambitious Woman: What it Takes and Why You Want to Be One available for purchase here. Her second book, The Everything Guide to Network Marketing: a Step-By-Step Plan for Network Marketing Success, part of the renown Everything Series by Adam's Publishing, will be available in December 2015 here.