Do You Like What You See When You Look at Your Life?
You can change it! You can add to it! You can create any destiny you want for yourself! But, how?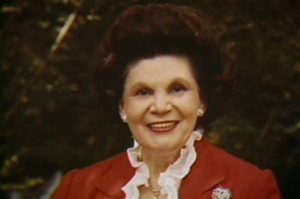 I cannot really explain to you the importance of taking action, so instead I am going to share with you a story that illustrates just how important action is.
Mary C. Crowley was the founder of the company Home Interiors & Gifts. You may have purchased her products at one time or another, or you may just be a fan of the great interior décor Home Interiors offers. However, at one time, Mary C. Crowley was not the president of a company; she was a single mother during the Depression with small children to feed and clothe. Mary was faced with a rather desperate situation, but instead of giving up, she chose to take action, take charge and live an action-based life.
No matter what people told her she could or could not do, she moved forward until she had created the company she wanted. It would have been so easy for her to simply give up, but she kept pressing on. Eventually, her company employed over 100,000 consultants and she became the first woman ever to serve on the Billy Graham Evangelistic Association's Board of Directors. I can tell you that she did not do that by giving up!
Mary's life took another turn when she was diagnosed twice with cancer. Although this was a different type of battle, she moved forward with her mind made up: she was going to beat this disease and live her life to the fullest—and she did!
In my own life, I have seen people take action over and over again with amazing results. The simple fact is that no matter how much we talk about doing or changing, taking action is the only thing that really works! Everything starts with you. When my husband and I lost everything, it would have been so easy to give up, to blame others and to simply hand over the responsibility of our situation to someone else. However, I simply could not do that. I remembered my early lessons, particularly the acronym TEAM: Together Everyone Achieves More. I might seek help and support, but taking charge means taking responsibility, even if you are not at fault in a situation. You will find that when you take ownership of a situation, you begin to take action and "fix" the problem.
I encourage you to begin today: take action, take charge, and live an action-based life and you will find yourself accomplishing amazing things!
Connect with Esther Spina on social media:
Facebook
Twitter
Instagram
Linkedin
Google+
Youtube