The world recently lost
an incredible woman with the death of Dr. Maya Angelou.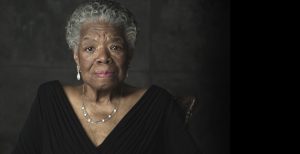 However, before she died, Dr. Angelou touched millions of lives with her optimism and her unique perspective on life. As she worked to encourage young people everywhere and to reach out to those of all faiths and races, Maya Angelou showed more than once that she understood a simple precept that changes the world: "Only one person can set limits on what you can do, and that person is you."
Born into extreme poverty and the victim of racial discrimination, Maya Angelou's life did not seem very promising at the start. However, as she grew, she had others to help her learn to read and support her education. She realized very quickly that learning everything she could would be her ticket to the larger world. She also knew that her own hard work was what would help her attain that education. As Maya Angelou said, "Nothing will work unless you do."
Her work certainly paid off. From a small child born into the most hostile of environments to the recipient of the Presidential Medal of Arts in 2000 and the Lincoln Medal in 2008 as well as three Grammy Awards, Maya Angelou embodied the spirit of hard work and achievement. Her death on May 28, 2014, left millions across the world morning this once-unknown woman and celebrating her life and accomplishments.
How does this relate to you? Where do you find yourself today? Are you living the life you were meant to live and achieving all you were meant to achieve? Share your thoughts in the comment section below!
In my new book 'The Ambitous Woman', I try to encourage and reach out to women who have dreams they would like to achieve. Encourage, according to the dictionary, means to "inspire with spirit, courage or hope; spur on; hearten; stimulate; to give help; foster." However, I will be the first to tell you that no matter how much I want to help you, simply having you read a book is not enough. As Maya Angelou said, you must be willing to do the work and put in the effort in order to achieve your goals, even if that work is very hard! Only one person in this world can make you achieve your dreams, and that person is you. Start today making yourself into the person you want to become!
Connect with Esther Spina on social media:
Facebook
Twitter
Instagram
Linkedin
Google+
Youtube