Real-Life Advice from a Business Leadership Coach and Fellow Ambitious Woman
F

By, Esther Spina
Business Coach for Ambitious Women & Female Entrepreneurs
Inspired by Chapter 7 of my Amazon Best-Selling Book,
The Ambitious Woman, What It Takes and Why You Want to Be One,
LIVE A MOTIVATED LIFE!
It's something we all face as ambitious women eventually — how to find motivation and stay true to our reason for being in business in the first place.


As a fellow female entrepreneur who has had many different businesses come and go, I know how important it is to stay motivated, especially when times get tough.


In this blog, I share motivational stories from successful female entrepreneurs who have excelled no matter what personal challenges or difficulties they've faced, as well as some of my personal motivations.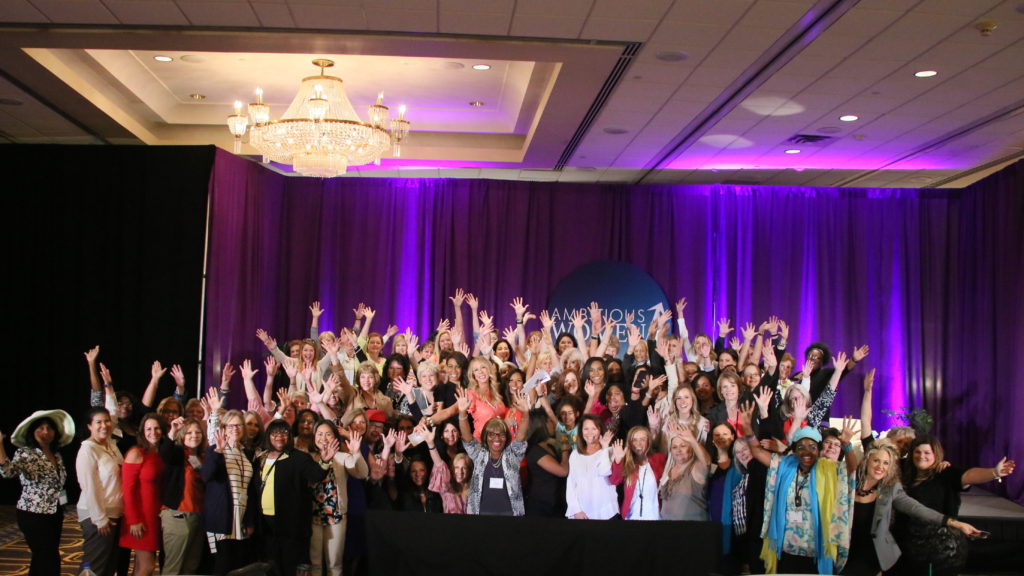 1. Follow Your Enthusiasm and What Excites You to Succeed in Business


Oprah calls this "following your bliss" and I believe that when you stay true to what makes you feel happy and fulfilled it's going to keep you motivated.


Excitement is a sign you're following your true calling, which is a sure sign of future success.


So often you ignore what makes you feel exhilarated or hopeful. Instead you do what you think you're "supposed" to do, or what "makes more sense," even though you're not enjoying it.


It's important to think about why you are pursuing a certain goal and the real-life reason behind it.


Would reaching a certain financial goal reduce your stress? Is there a dream vacation that drives you? Or maybe you have a lifelong passion that you'd like to make a reality?


One of the things that motivated me was paying for my son's college education. It drove me to branch out from commission-only work and pushed me to reach out to a bank that not only became one of my biggest accounts but it also paid for his tuition! 


When I aligned my business purpose with my personal goals I was able to achieve success on all fronts. I took some financial pressure off my family, helped my son to succeed, and helped my own business to grow. It was a triple win!


Your personal goals and your business goals should be aligned with what matters most to you. In my case, it was spending more time with my family, (the account was near my son's college), and gaining more financial stability so I could have an income I could count on.



2. Pain Can Motivate You to Pursue Unexpected Avenues as a Businesswoman


On the other end of the spectrum, pain can also motivate us to grow and challenge us to level up as businesswomen and female entrepreneurs.


For example, if you're not meeting your financial goals, it may be time to pivot slightly and look at how you can adapt your niche or modify your business in some way that would better serve you.


In my book, I mention how Nancy Brinker developed the Susan G. Koman for the Cure foundation after losing her sister to breast cancer. In doing so, she transmuted the pain of her loss into something beneficial, by creating a resource for change and providing support to breast cancer survivors everywhere.


Discomfort allows you to ask yourself — Where do I feel unhappy in my life? Where is there room for growth? What do I want to see change?


All of those places where you feel dissatisfied are great starting points for new opportunities if you look at them constructively, just like Nancy Brinker did.



3. Set Short and Long-Term Goals, But Be Flexible


As ambitious businesswomen, we all know the importance of setting both short-term and long-term goals, but we also have to give ourselves permission to adjust them as needed. As we evolve, our dreams and goals will change too.


Writing your goals down has been proven in studies to exponentially increase your level of success.


A Harvard Business Study found that only 3% of the people they researched wrote their goals down, but, shockingly, that 3% made 10x more than the other 97% of their MBA classmates combined!


If you need help setting goals and sticking to them, check out the SMART method of goal setting. S.M.A.R.T. is an acronym that stands for "Specific, Measurable, Achievable, Relevant, Time-Bound." So, if you are in the 97% that isn't writing your goals down, use this goal-setting method to get started in moving towards business success.


Remember, goals are just guidelines and they will shift as your priorities do. As you continue to grow, you may find that your previous goals are not really in alignment with your current vision and that is 100% OK. It's natural for our dreams to transform along with us.


So, don't feel bad if your goals start to feel outdated and you choose to go in a different direction in your life.



4. Find Your "Why" and Use Your Passion to Guide You


When you've been in business for a while, as a female entrepreneur or career woman, it's easy to get caught up in the day-to-day tasks of running your business and to forget why you started your business in the first place.


I am talking about the BIG PICTURE of why you do what you do.


Not sure what that is? One way to find out what truly matters to you is to journal about it.


Take a moment of your day and brainstorm what is truly important to you in your life — Quality time with your family? Financial security? Location independence? Freedom to make your own choices? A flexible schedule? All of this helps you refine what your goals are so that they will be in alignment with what most matters to you.


When you focus on your deepest values, rather than a dollar amount, you'll always have more motivation to do what it takes to succeed.



5. Look to Other Successful Businesswomen and Female Leaders for Inspiration


In my book, I mention how J.K. Rowling inspires me, but did you know she was a struggling single mother who wrote the Harry Potter series on napkins while receiving welfare to get by? Talk about a Cinderella story!


J.K. Rowling's dedication to her passion project led her to become the first author to make the Forbes billionaire list. She eventually dropped off the list due, in part, to donating $160 million to charity. This woman inspires me because she continues to focus on her values, despite her success. 


Another woman I mention in my book is Tererai Trent, who overcame extreme cultural and political challenges to achieve her dreams against all odds. She is proof that there are no limits to what you can accomplish when you are determined and motivated. You'll have to get the book to hear the rest of her amazing story!


To learn more about the inspiring businesswomen and female entrepreneurs mentioned in this blog, grab a discounted copy of my book on my website below!


What it Takes and Why You Want to Be One


For a limited time when you order my book, you get 


the Ambitious Woman Audiobook absolutely FREE!


Or order the inspiration-filled Ambitious Woman Audiobook separately for $6.99 here:


Get inspiration during your daily commute and get motivated to reach your personal and business goals anytime!