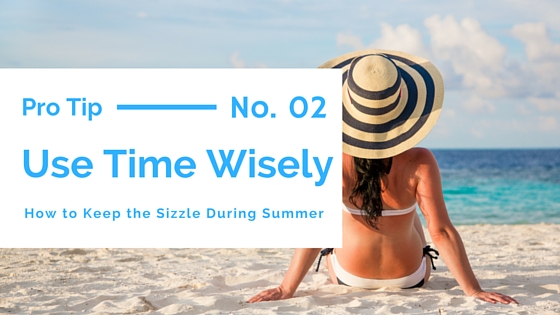 Last time I talked about the importance of keeping up with your marketing so that you don't fall into the Summer Slump.
To expand on that, here is tip number two:
Use this time to do some personal development.
Since your business may not be as busy in the summer, now is an excellent time to invest in YOURSELF!
Is there a certain seminar or class you have been wanting to take? Have you been wanting to get some personal coaching done? This is a good time to "just do it!"
Also, spend timing reading. If you are flying or driving to a vacation spot, lying on the beach, relaxing in a hotel room or at grandma's house, take this time to read.
I suggest reading or listening to The 7 Habits of Highly Effective People® by Stephen Covey. There is also a version of the book called The 7 Habits of Highly Effective Ambit Energy Consultants. It is one of my favorite materials on personal growth. Read or listen to one chapter a week for seven weeks in the summer. You will see that your business will never be the same after that summer.
Another one of my favorite books to read and be inspired with, is Beach Money by Jordan Adler. You can order online at www.beachmoney.com. It might be my favorite because I love the beach and it inspires me to keep earning that BEACH MONEY.
Stay focused this summer and take advantage of your down time.
Hope to see you at the Beach!