The idea that in order to be an Ambitious Woman you must
be a career woman, working mom, wife and all-around role juggler.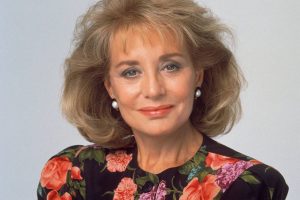 Actually, you can be an Ambitious woman in almost any role.  Barbara Walters, a great role model who recently retired after 50 years in the entertainment and news business, says, "A woman can do anything. She can be traditionally feminine and that's all right; she can work, she can stay at home; she can be aggressive; she can be passive; she can be any way she wants with a man. But whenever there are the kinds of choices there are today, unless you have some solid base, life can be frightening."  However, without the belief that you can do anything, you may never achieve the goals you have set for yourself.
Actions always follow decisions.  You must convince yourself first in your mind that you should do something, and then the action itself will follow.  Until you decide it in head and heart, however, the actuality of the event will never occur.  This is why it is so important to build passion, because from passion comes motivation.
One of the greatest enemies of passion is people pleasing.  It will cause you to be divided within yourself.  Remember that others may not have the same goals for you that you do!  When you try to please everyone, you are necessarily taking away from your own dreams and passions to pursue what someone else wants.
This is not to say that you should focus only on yourself.  However, you should be aware of how much time you have to devote to others and keep yourself within that limit.  You must also set your own goals and set aside time to pursue them vigorously, even if the people around you do not support your actions.
An Ambitious Woman always believes she can do anything she sets her mind to do.  Barbara Walters is a wonderful example of the Ambitious Woman who is able to achieve what she wants because she has the flexibility to allow others to pursue their own dreams.  Try to surround yourself with people like her; besides being a mentor and a great role model, these Ambitious Women are able to help you achieve your own goals through their support!
Connect with Esther Spina on social media:
Facebook
Twitter
Instagram
Linkedin
Google+
Youtube