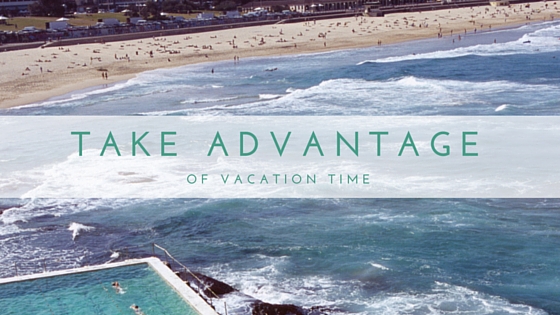 I know you are expecting the 3 rd installment of "Keeping the Summer Sizzle," but that is not what you're going to get today. Before you get too upset, like I always say, discipline your disappointments.
For the past three weeks I have been in the middle of a whirlwind tour of California. I have seen friends, family, met new customers, new consultants. I've toured wineries, played on the beach, and seen incredible sights at Yosemite National Park. I have mixed business with pleasure this whole time and I have loved every minute of it! And here's why: because I love what I do. I don't feel cheated when a thought about work comes into my mind while I'm on vacation because, when you own your own time, all your life is a vacation!
I have learned how to enjoy the flexibility of my career. I even enjoy thinking about work because I have chosen a career where I get to save people money and in some cases even create income for them. I get to develop real relationships with my consultants and mentor and develop them in their professional and personal lives. I work in a people-oriented industry and that is why when I think about all the phone calls I have to make and all the emails that need to be sent I don't feel stressed or disappointed that I have to do these things while on vacation. Instead, I recognize that I get to help people from wherever I am! I get to do all the fun things I mentioned earlier and still be available to my consultants and customers!
This is what I mean by taking advantage of vacation time. Like I said earlier, when you own your own time, all your life is a vacation. Take in the family time, the sights, and the experiences! Then send a few emails, make some phone calls, and head off to dinner. Better other's lives while enjoying your own.
That's the benefit of what I do and why I will do it for the rest of my life.
If you are in a job or career where you can't take advantage of your vacation because you're so exhausted from work to enjoy your time off, think about becoming a member of my team in Ambit Energy. Don't get me wrong, it requires hard work and dedication, but you set your schedule and you work from anywhere! I honestly believe that I have the best job in the world because I get to make a real and lasting difference in people's lives without sacrificing my own. It sounds too good to be true, I know. But from where I sit, in the mountains of Yosemite, I can tell you it's possible and it's awesome!
Next stop, Santa Cruz beaches!