Read below to find out and get 3 quick tips to stay focused as a successful businesswoman and female entrepreneur.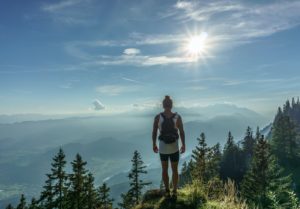 By, Esther Spina, Business Coach for Ambitious Women
Inspired by Chapter 5 of my Amazon Best-Selling Book,
The Ambitious Woman: What It Takes and Why You Want to Be One,
LIVE A DETERMINED LIFE!
I believe determination is the single most important predictor of a business owner's long-term success. You could have the best business idea in the world, the most ingenious invention, but if you don't have the drive to see it through the inevitable pitfalls and mishaps along the way, it won't make it to the finish line. And the world needs your vision and innovation!
So, what does determination mean anyway?
Merriam Webster says the definition of "determination" is "the act of deciding definitely and firmly," and, "the firm or fixed intention to achieve a desired end." Notice the common term — "firm."
Practically speaking, being determined means you've made up your mind about what you want and are unwavering in achieving your end goal.
Not that even the most successful businesswoman or female entrepreneur hasn't struggled with self-doubt or fear along the way. As a business coach for women, I know we all have moments in our journeys as entrepreneurs where we question whether we have what it takes.
Determination doesn't mean a lack of doubt, it just means you keep going despite your fears.
In this blog, I give you three simple tips for staying determined no matter what happens in your career or business. And a lot of it has to do with goal setting for success.
My hope is to empower you as a career-focused woman to stay on track with your goals and to eventually reach your dreams!
Below are three simple but highly effective ways to stay determined and stay the course for long-term business success:
1. Set a Timeline for Your Goals & Stick To It
One mistake I know I made early on as a female entrepreneur was not setting a timeline for when I would achieve my goals. Without a set end date in mind, your dream is just an ethereal idea somewhere out there in the future, instead of a real concrete plan that forces you to set realistic steps into motion.
It can be a year from now, two or even ten, but fixing that date in your mind gives you something definite to plan towards. Then you just need to break down smaller steps for how you'll get there.
Take a moment to brainstorm, how long will it realistically take for you to get to where you want to be?
Every business will be different — for example owning a brick and mortar store will take much longer than a virtual online store.
The good news is that, according to these stats on entrepreneur success rates, the number of businesses started by entrepreneurs that fail in the first year has never been lower. Only 20% of new businesses, in fact, close in the first year currently, and that's a 30% decrease in failure rates since the '70s.
So be encouraged! This means, you are statistically far more likely to succeed than fail as a business owner or entrepreneur!
The above article also mentions that the #1 reason most businesses fail is not because the entrepreneur or founder failed, but because there was "no market need" for the business.
This is proof that if you stay focused on your goals and refuse to give up, success IS possible!
But as a business and leadership coach, I also know it's important to realize that things don't happen overnight either. As we know, Rome wasn't built in a day, and impatience can also be a dream killer.
To be successful as a female entrepreneur or businesswoman you have to stay focused on the end goal, but give yourself time to get there too.
You wouldn't expect a flower to bloom the day after you plant the seed right? You have to water, nurture and tend to your dream, but know that when you do you're setting yourself up for business success.
2. Make One SPECIFIC Goal You Most Want to Achieve
It's easy to get overwhelmed when you put too many objectives on your plate at once. As a business coach for women, I highly suggest setting one big goal and working towards it. And NEVER giving up.
As Tommy Lasorda, former manager of the Los Angeles Dodgers famously said, "The difference between the possible and the impossible lies in a man's determination." And in a woman's determination, I would like to add!

So, what is that ONE THING you really want to do? Once you've spent some time pondering that or journaling about it without restriction as to what's "possible" or not, then ask yourself — why not? That big dream is just as valid as any other idea you have that you're not as excited about, so why not pursue your ACTUAL goal?
Sometimes we talk ourselves out of the one thing we want most because it is "too big," "too hard," or we "don't have enough money." But what if you just said you were going to go for it no matter what it took? All of the rest will sort itself out when you get on the determination train and refuse to veer off course.
3. Network with Other Successful Businesswomen to Stay Determined & Focused
Not only does networking give you much-needed moral support, but it also helps you learn from other perspectives and allows you to stay positive, especially during difficult times. Finding a supportive network of other like-minded businesswomen and professionals in your field is crucial for surviving the normal challenges of running your own business.
When you expand your network, you'll find other women in business who have been through exactly what you're going through. They'll give you helpful business advice to keep you from giving up right when you need it the most. I know, as a long-term entrepreneur, how important it is to have a circle of successful businesswomen that I trust around me to keep me strong when the chips are down.
We all have those times when things are just hard, then we start getting discouraged and wondering if our dream is EVER going to happen.
This is why I started my Ambitious Women Conference so that like-minded career women could come together and lift each other up. I can't wait to get started with these in-person meet-ups again and help empower women to stay determined and on track for success! Stay tuned to my new website above for the latest updates on these exciting networking and business woman empowerment events.
If you want to read more about staying determined, grab a copy of my book, The Ambitious Woman. Get it at a discount on my site here before it goes out of print.
Read inspiring stories of women who gave it their all and overcame great adversity to realize their dream business against all odds. These were determined, Ambitious Women, and I know you are too!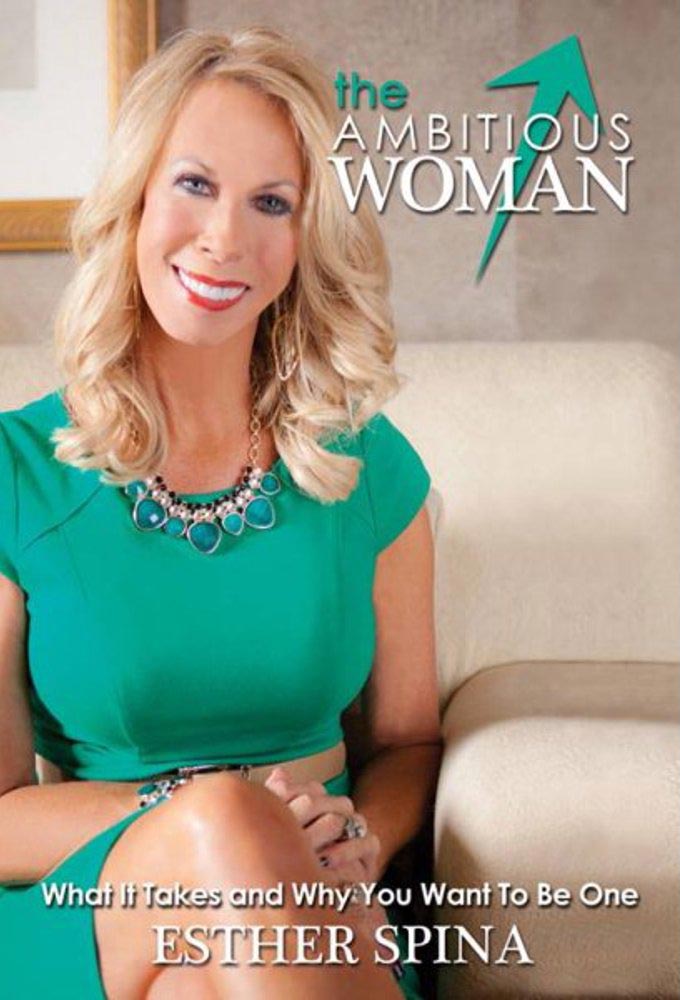 ***FREE BONUS JOURNAL OFFER***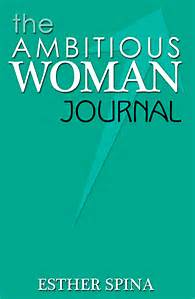 For a limited time when you order my book, you get the accompanying Ambitious Woman Journal for free! Keep track of your favorite highlights from each chapter in one handy place and reference them whenever you need inspiration. Get one for yourself or gift one to another Ambitious Woman today.