You Are a Strong, Powerful, Motivated Woman!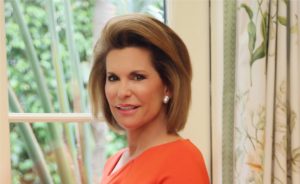 Nancy Brinker is a woman whose name you may never have heard. However, I am willing to bet you have heard of her greatest accomplishment: the Susan G. Komen Foundation that focuses on research for a cure for breast cancer. Did you ever wonder who Susan G. Komen was or why her name is attached to this incredible organization? Here is the story of Nancy Brinker and how "be motivated" could be her motto!
Nancy Brinker's sister, Susan G. Komen, died of breast cancer at age 36. While this was devastating, Nancy could have taken the attitude that this type of thing happens all the time and it was just "bad luck." Instead, she used her powerful motivation to send a message to the world: a cure for breast cancer is possible if we believe and work hard.
She began the foundation and sponsored walks in various neighborhoods to raise breast cancer awareness. She adopted the pink ribbon as the symbol of dedication and motivation to finding a cure for cancer. By the year 2009, her organization was so large that the president awarded her the Presidential Medal of Freedom, the highest civilian honor in the land, and she was named one of times "100 Most Influential People." Her hard work and dedication paid off not only in recognition but in the cultural change she enacted almost single-handedly. Her refusal to allow her cause to be ignored resulted in truly great strides forward in breast cancer research.
Nancy Brinker was motivated by her sister. All of us have something that motivates us. Perhaps your motivation is your family or some other group. However, no matter what your source, motivation is what drives you to success. A motivated woman is an ambitious woman. As I show you in my new book, The Ambitious Woman, without motivation it is hard to drive yourself as you will have to do in order to succeed.
Be motivated. Be strong. Think about all the things you can accomplish and what women before you have accomplished simply by grounding themselves in strong motivation! While teamwork is important, there is no "we" in motivation; when it comes to pushing yourself, it is up to you to do the work!
Connect with Esther Spina on social media:
Facebook
Twitter
Instagram
Linkedin
Google+
Youtube