3 Ways to Get Support & Master Your Career



By, Esther Spina
Business Coach and Mentor for Ambitious Businesswomen & Female Entrepreneurs

LIVE AN ACCOUNTABLE LIFE

Inspired by Chapter 15 of my Amazon Best-Selling Book,
What It Takes and Why You Want to Be One,



As an ambitious career woman, I know that the road to success can often feel isolating.

Luckily, we live in a time where connecting to others for support and guidance is easier than ever. Getting to the top of any industry is a lonely journey when you try to do it on your own. But,

There is no need to face all your business challenges alone.


In this article, you'll learn how to surround yourself with compassionate reassurance and the wisdom you need to grow in your career.

There are 3 different ways to get support that studies show ensure success. I have used each of these at some point in my journey to propel my career.

These are the secrets Fortune 500 companies and billionaires use to get ahead of the competition.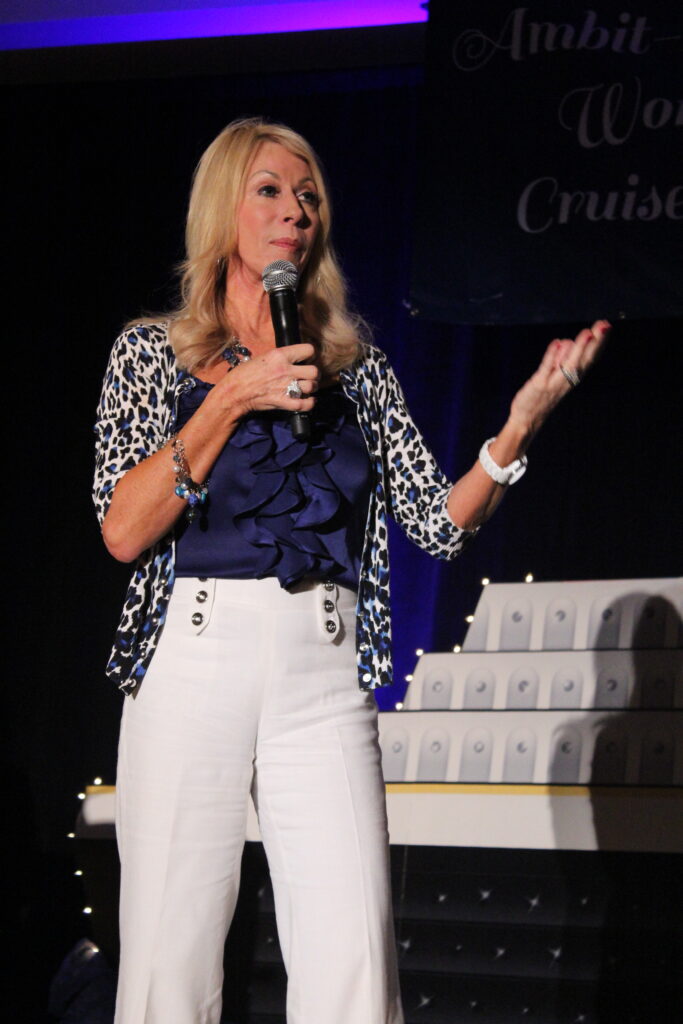 1.Find a Business Mentor

A mentor does not have to be someone you have a personal relationship with, though it can be. If you're from a small town or branching out on a new journey, the right mentor is out there for you.

Mentors can be inspiring authors, political or religious figures, or women you admire. They can also be local business owners who happen to have more experience than you.

Oprah says, "A mentor is someone that allows you to see the hope inside yourself."

So whether you're in contact with someone personally or not, just the power of their example helps you to stay focused. You'll also learn from the decisions they made at important turning points in their careers.


Where do you find a mentor?

If you don't have anyone in your circle, there are many places you can go online and in-person to connect with people. There are organizations like SCORE that connect you to volunteer mentors for free. If you prefer meeting people face to face, Meet-Up groups are a great way to find potential mentors outside of your own circle.

How effective is mentoring?

71% of Fortune 500 companies have mentoring programs, yet only 37% of professionals have a mentor. (Source).
Finding mentors whose mistakes and triumphs you can learn from gives you a leg up. It also saves you valuable time.

Only 25% of small business owners make use of mentors. (Source) This causes you to feel alone, overwhelmed, and confused. And with all the resources available to you today, there's no reason to tread solo.

Mentorship is proven to pay off. 70% of small businesses that have mentors survive for 5 years or more, which is double the rate of success without one.

Professional mentors are INVALUABLE to your success as a female entrepreneur, career woman, or small business owner.


2.Look for an Accountability Partner

Who do you usually turn to for business advice?

Your partner, a friend, your mom? If so, it may be time to look for someone else. It's nice to get reassurance when times are tough. But, they may lack the expertise and objectivity to provide solid feedback on your career.

You need someone that holds you accountable to your goals and has experience in your industry.

All successful business women have an accountability partner for support and advice.


|Did you know that 92% of people who set New Year's goals don't achieve them on their own? (Source)

Studies show if you share your goals with an authority figure, you are more likely to achieve them.

Need help finding an accountability partner?

Try adding yourself to Facebook groups for female entrepreneurs and businesswomen in your field. You'll expand your circle to include people with more experience that help you accelerate your growth.

This is why I created my Ambitious Women's Conference. It brings like-minded businesswomen together to provide support and perspective to each other. Sign-up for my mailing list at the bottom of this blog to be the first to hear of the next one!



3.Hire a Business Coach

As a women's business coach and mentor I've worked with many women who feel lost or alone on their journey. A bit of guidance or reassurance is usually all they need to take the next step towards success in business.

But there was a time when I thought business coaches were only for the elite, or those already at the top of their game.

I learned a good business coach should be the FIRST step we all take as ambitious women. There's nothing like the power of learning from experience. It catapults you from where you are to where you want to be in no time.

A good business coach transfers their wisdom to you with positive encouragement. They look at your goals from a more advanced perspective. Then they give you a concrete, step-by-step plan for how to get there.

And it pays off! The ROI (or return on investment) for working with a business coach in 2022 is a whopping 221%! (Source)

That means that for every dollar you spend on coaching, it increases your revenue by $221!

This shows that investing in a business coach (and in yourself!) is the best way to gain a financial advantage and learn how to leverage yourself for success.

I've seen first hand how these support systems have skyrocketed my business growth. I only wish I'd hired a coach years before I did! The guidance of my mentors like Amy Applebaum, prevented many mistakes that saved me time and money over the years.
As a business coach for women, I pass along the knowledge I've gained to save you time and money. There's nothing I love more than working with women in direct sales or entrepreneurs to help their business grow!



Sign-up for my mailing list for exciting, upcoming announcements!

Get notified about the next Ambitious Woman Conference, my mentoring program, and discounts on my book, The Ambitious Woman, What It Takes and Why You Want to Be One!

PLUS, be the first to hear when my next book, "SECOND ACT," hits the shelves!